Stool Collection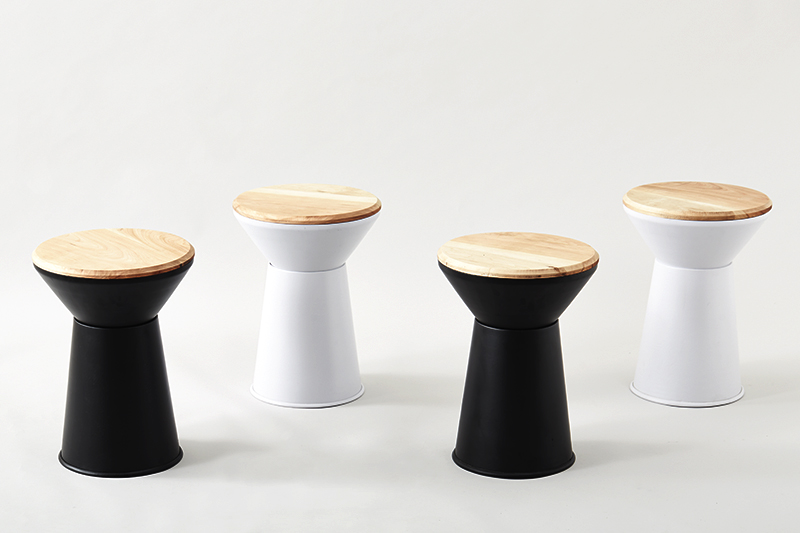 Taburete Colección "Nómada" es el resultado de un trabajo colaborativo en conjunto con el diseñador Carlos León Astorga, buscando la expresión de un objeto cotidiano realizado a través de procesos "artesanales", identificado por su simplicidad, carácter geométrico y teniendo la capacidad de adecuarse a diferentes espacios. Siendo la elocuencia un punto clave dentro del desarrollo, en el cual se configura la dualidad del objeto. Ejerciendo la función de CONTENEDOR en la superficie superior y a la vez, siendo el SOPORTE para su función principal de taburete. Lo que hace de él, un producto que facilita el orden y actúa de forma ornamental en los espacios más disimulados de nuestros hogares.

Los taburetes se componen de una base inferior realizados en aluminio, con terminaciones en pintura electroestática, y con una cubierta en la parte superior, hecha en Lenga, madera nativa de la Patagonia Chilena. Todos realizados completamente a manos por artesanos locales, preservando y manteniendo la confección de oficios milenarios.

The collection of stools, "Nomada", is the result of a collaborative process with designer Carlos León Astorga.
The collection express the construction of every-day objects through traditional processes, identifying its simplicity, geometric character and being adaptable to various spaces. This was the eloquent key point through throughout the process, which shape the duality of the object. It practices the function of the surface of a container which also works as the primary functional support of the stool. This ensures a product that facilitates order and works as a decorative object in the best concealed spaces of our houses. The stools is made of an inferior base made of aluminum with a painted electrostatic finish and a cover on the upper part made of lenga (native wood of Patagonia, Chile). Every part is completely handmade by local craftsmen, preserving and maintaining the thousand-year old production traditions.